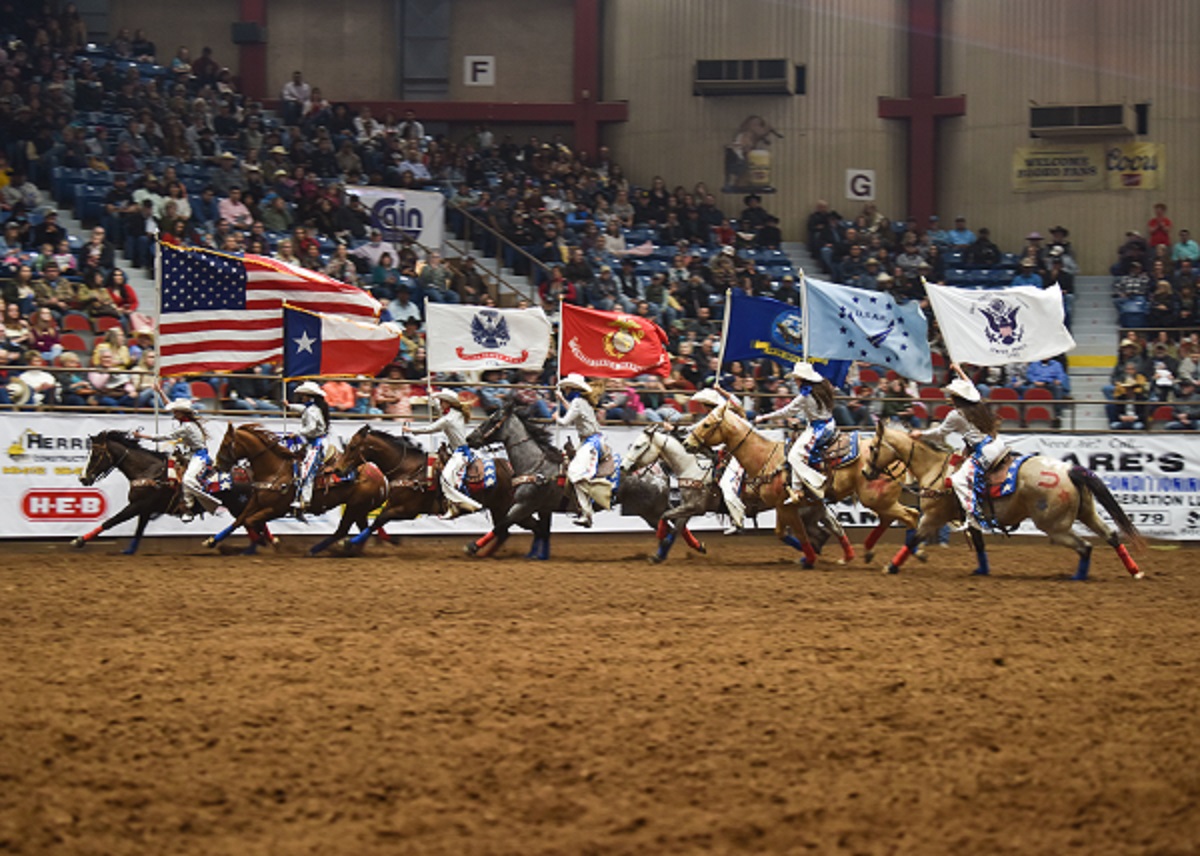 (USAF Photo by SSgt Seraiah Wolf)
The EC-47 History Site CPP committee coordinator, Tom Nurre, teamed with the San Angelo Vietnam War Commemorative Partner Program (CPP) website provider, Jody Gentry of Mediajaw Web Design & Hosting, to purchase a block of tickets for 52 seats at the Rodeo Association sponsored Military Appreciation Night rodeo performance at the Foster Communications Coliseum on Wednesday night, April 21st. These complimentary tickets were offered to Vietnam veterans and family members who had registered for previously scheduled Vietnam War Commemoration events that were canceled due to the Covid-19 pandemic. All tickets were claimed by Vietnam veterans and Vietnam veteran family members. This group included four Gold Star family members (two spouses and a brother and sister) as well as four Blue Star deceased Vietnam veteran surviving spouses and family members. The rodeo announcer made an enthusiastic "shout-out" announcement identifying this group during the rodeo festivities. This resulted in a great round of applause from the near-capacity crowd. At the end of the bull riding event, the CPP event coordinator and Mediajaw website partner presented commemorative lapel pins and certificates to Vietnam veteran Michael Harkness and deceased Vietnam veteran surviving spouse, Imelda Flowers. Imelda's son, Jerry Flowers Jr. is a US Army veteran and he was presented a special "All Wars" veteran lapel pin and certificate.
The coliseum seats 5,260 and the rodeo box office ads indicated that only single seats were available for purchase for this Military Appreciation Night performance. This was a very successful event and the coordinator intends for this to be an annual event...with a possibility of even more complimentary seats next year. The Rodeo Association and television folks were especially welcoming and easy to work with.
Senora Scott hosted an on-the-air 5:00 pm news interview with members of this group. The live TV interview included remarks from Mrs. Linda Sargent Martin. Linda is the Gold Star surviving spouse of Stanton Gerald Sargent who was killed in Vietnam on April 21, 1971...exactly 50-years ago to the date of this Military Appreciation Night tribute. Click HERE for an interview with Mrs. Martin provided by the Angelo State University War Stories project. This was a fun-filled event for all involved.
Click HERE or this TV photo of Senora Scott to view a special Rodeo Review with a special focus on Military Appreciation Night events. This video is provided by KLST/KSAN TV stations, San Angelo, Texas.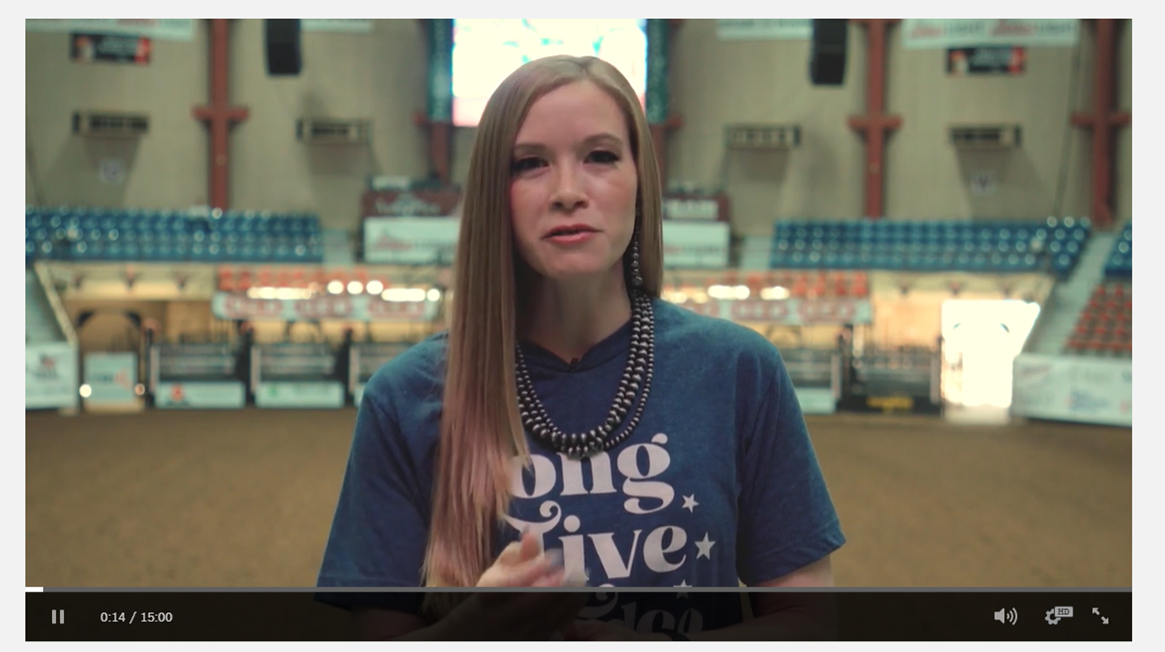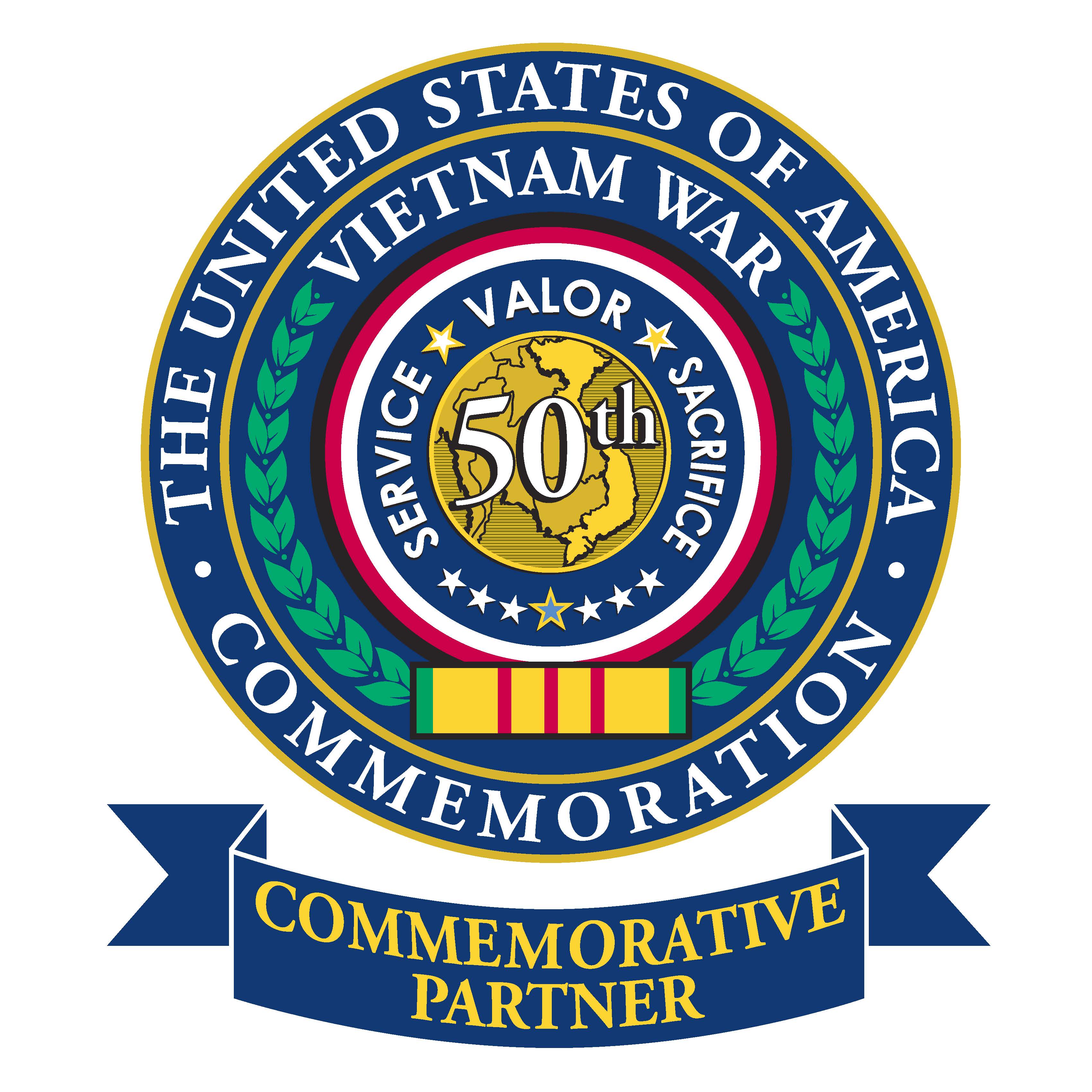 These photos provided by Carl "Brad" Bradley, Faith in a Flash Photography, San Angelo, Texas.
The photographer and website manager grant permission to download and use these images for personal use only. Users may not edit or change digital files with filters or any software without written permission from the photographer and website manager. This permission applies worldwide. The photographer retains the copyright to all images. Please credit Faith in a Flash Photography and The EC-47 History Site CPP when downloading or referencing these images for your personal use.