The Concho Valley Vietnam Veterans Memorial is located in San Angelo, Texas, at the entrance to the municipal airport and Knickerbocker Road. It is a tribute to the 48 men from 15 of the West Texas Concho Valley counties who died in service related to the Vietnam War...and to those who served and survived.
San Angelo Mayor Dick Funk and Armando Vasquez, President of Chapter 457, signed a Vietnam Veterans Memorial Park Agreement on 23 May 1995. The May 1995 Agreement outlines the general responsibilities of both signatories and includes an artist's conception drawing. More documents will be uploaded as they become available. The memorial was dedicated on May 17, 1997.
The Vietnam Veterans of America (VVA) San Angelo Chapter 457 maintains the memorial. They also administer the memorial paver program. Click any of the images in the above slideshow or HERE to link to the photo gallery of 700 memorial pavers installed in the plaza underneath the helicopter.
Individual names listed on the memorial black granite monument are replicated below. Each name is linked to the Vietnam Veterans Memorial Fund Wall of Faces website. Additional information for certain individuals is available on the Permian Basin Vietnam Veterans Memorial and the Honor States websites. Links are provided at the bottom of this page.
Crockett County
Kimble County
Roger Bruce Baxter
Gerald W. Fritz
Glenn Eugene Pelton
Edward Charles Sanchez
James P. Boyd
Menard County
McCulloch County
Freddie Allen Bonetti
Leonard Eugene Easley
Burton Kyle McCord
Reagan County
Runnels County
Danny D. Gard
Gary Lynn Spieker
Emmitt James Wilkey Jr.
Richard Thomas Busenlehner
Homer Erick Tischler
San Saba
John Bill Higginbotham
* Joe Reyna, Jr.
Schelicher
Elton Odis Harris
** David Dewayne Overstreet
Tom Green
John P. Bartley Louis F. Jones
James David Brown Oscar R. Juarez
Leroy Burks Jr. Robert Stanley Knadler
Lorenzo Chapa Jr. Raymond Francis Leftwich
Harris Lester Collins Norman Earl Little
Charles Ray Crim David Dewayne Overstreet
Rex Wayne Doyle David Allen Parker
Lloyd William Evans Jr. Michael Courtney Quinn
Charles Milton Fitts Roberto Pena Rios
Mario Gonsalez Pedro Juan Rodriguez
William A. Griffis III Kenneth Truman Russell
Leslie Earl Harris Jr. Allen Frank Scranton Jr.
Henry Wilburn Hartman Albert Tijerina Jr.
George Richard Henson William Scott Watts
Jimmy Ray Wheless
There were no KIA or POW/MIA reported for the following counties:
Coke - Concho - Irion - Mason - Sterling - Sutton
* Added from Wall of Faces
** Also listed in Tom Green County
vvmf.org/wall-of-Faces Linked by permission
HonorStates.org: Copyright 2018 Linked by permission
PBVVeteransMemorial.us Linked by permission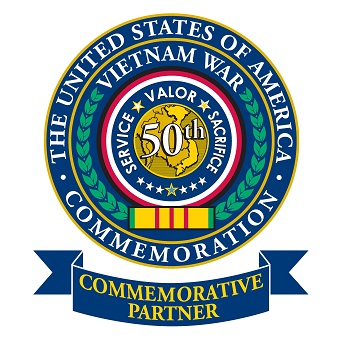 This webpage provided as a public service by
the EC-47 History Site 50th Vietnam War Commemorative Partner Program committee.