San Angelo American Legion Post 572 had an idea to turn a standard 18 by 24-inch white corrugated plastic yard sign into a tribute honoring deceased military veterans during their 2021 Memorial Day weekend golf tournament. Tournament sponsors were encouraged to select the name of a deceased veteran or veterans to display throughout the golf course. This idea quickly spread resulting in more than 60 signs being displayed for the 2-day tournament. After the tournament, individual signs were presented to the company representatives or to family members of the honored veterans for further display at their homes or places of business. There are a number of photo galleries on this website that chronicle those presentations.
Here are some pictures of the IN MEMORY OF signs displayed on Memorial Day 2021. Click HERE to view the full range of sign graphics ordered to date.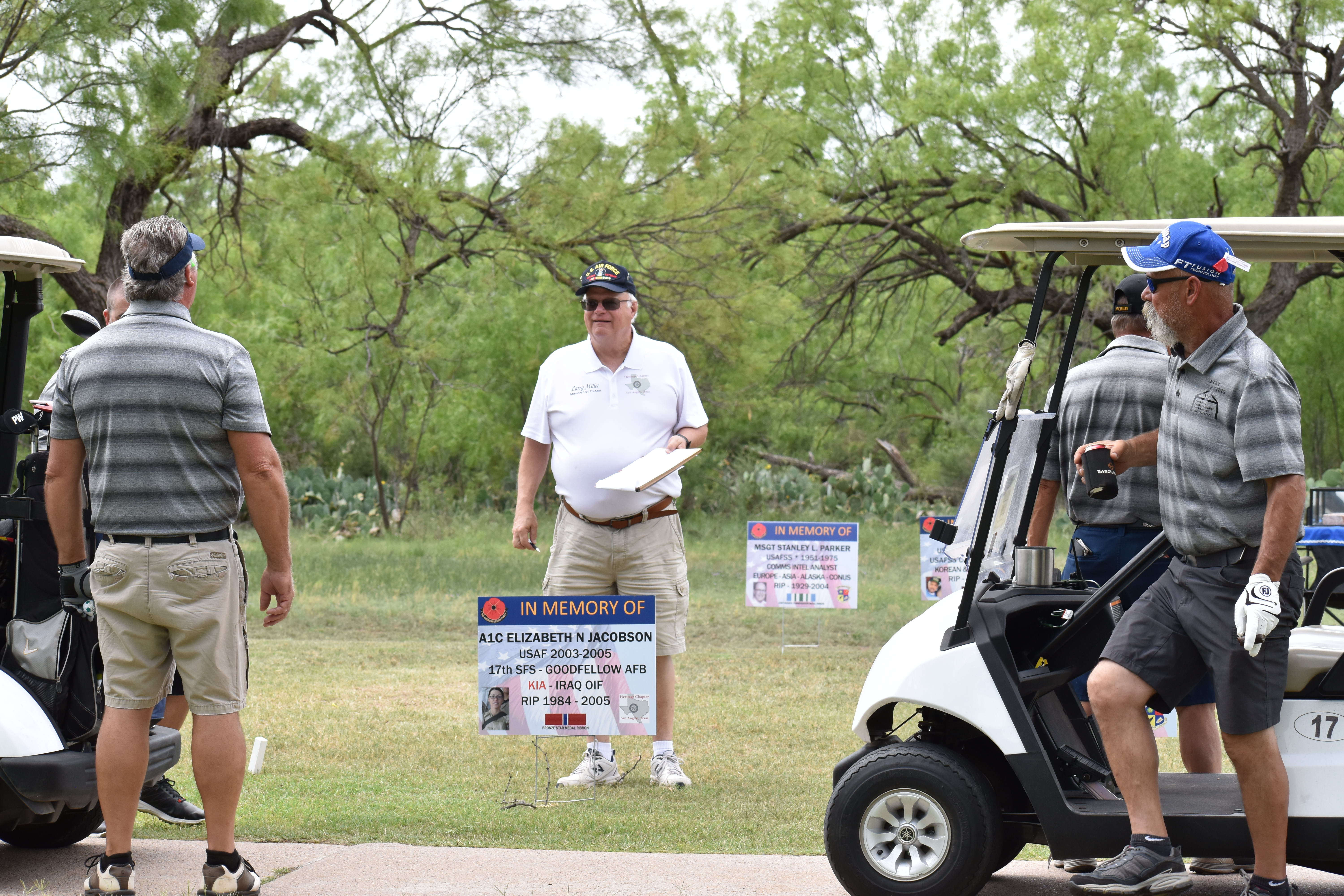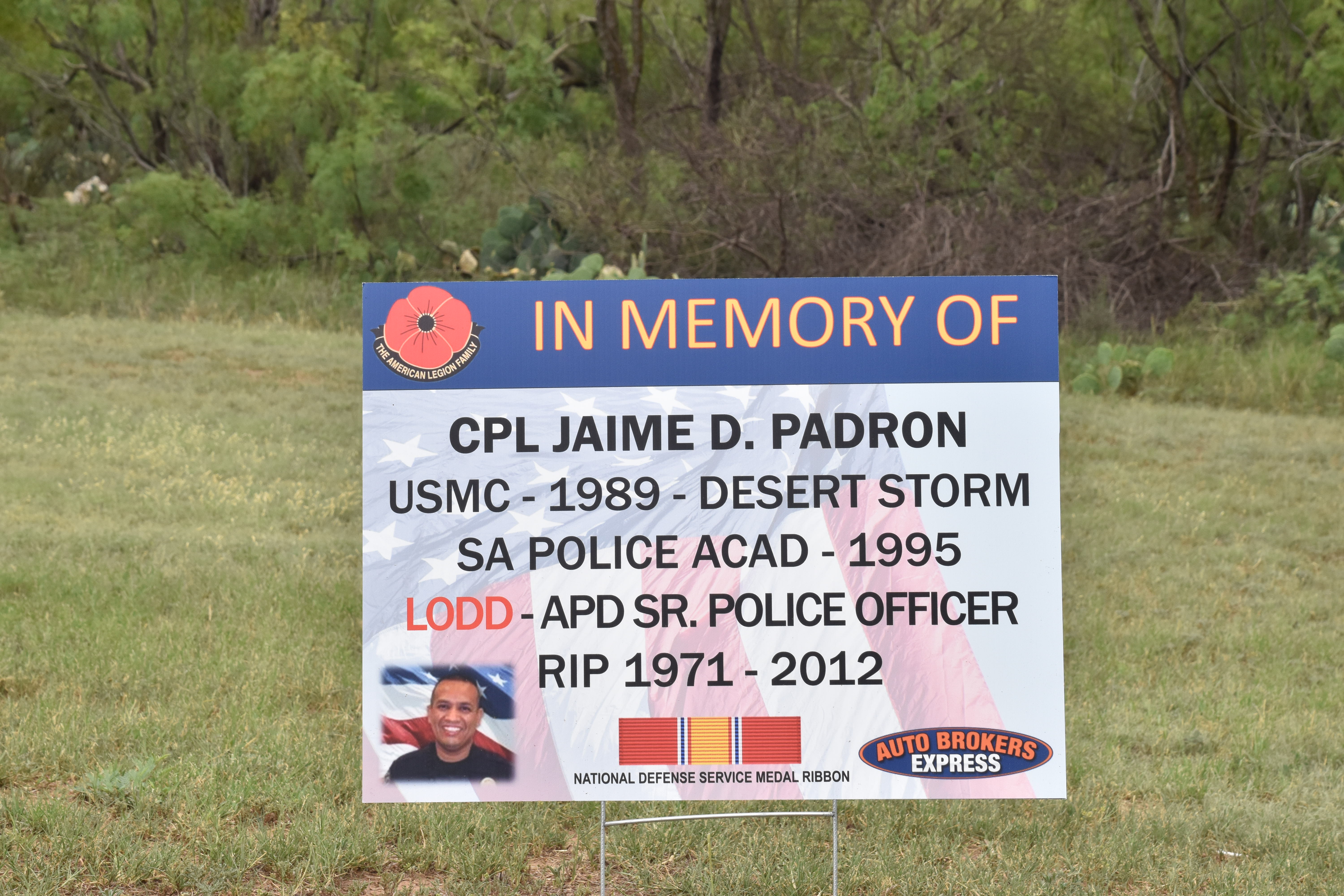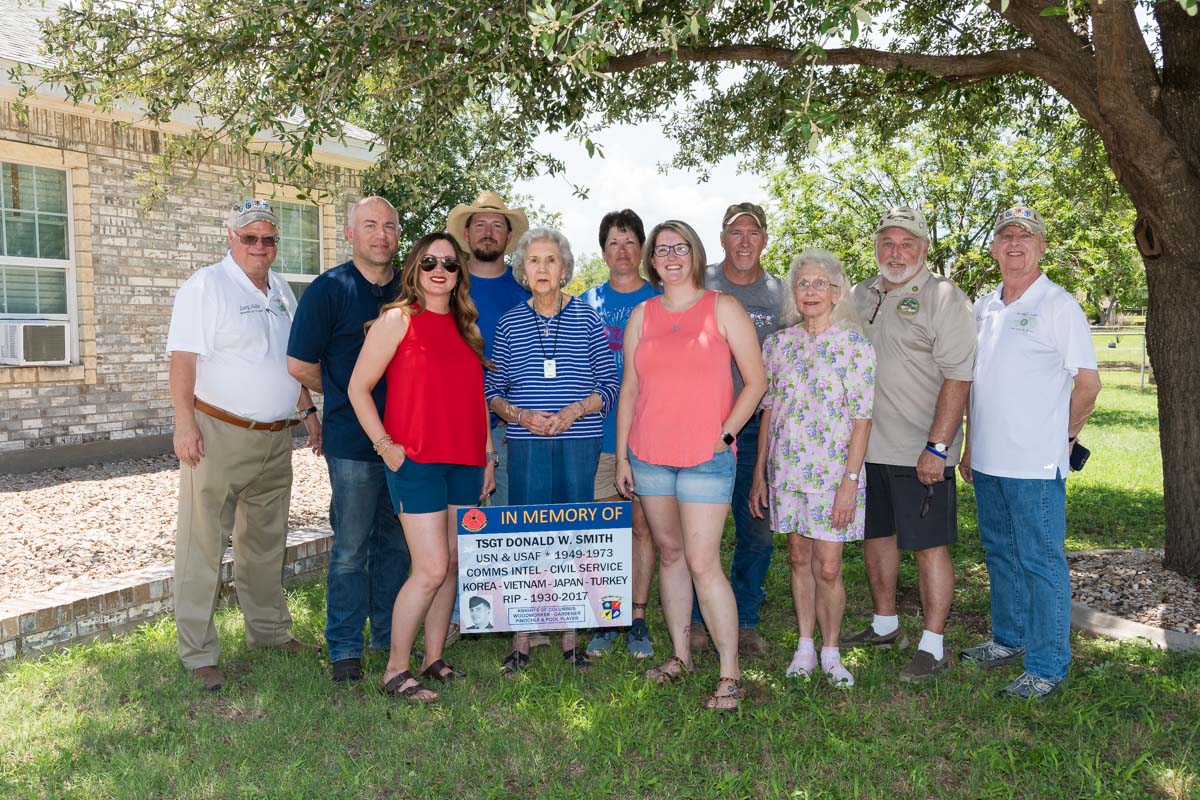 The IMO signs are now in demand by local business owners and community family members of both deceased and living veterans. Under the Vietnam War Commemorative Partner Program (CPP) umbrella, the EC-47 History Site has continued to handle the ordering and delivery of additional signs. A similar In Honor Of (IHO) design for living veterans is also in demand.
These signs are now available at $30.00 per sign by ordering online using the order form below. Payments are accepted using your PayPal account or your credit card option through the PayPal service. Signs will be custom designed using your uploaded text, photo, and emblem. Customers will receive a design graphic proof to review prior to it being sent to the printer. Local San Angelo orders will be delivered free of charge. Non-local delivery customer orders are accepted with the shipping/mailing costs added separately.
Each sign measures 24 inches wide by 18 inches high. It is made of white corrugated plastic that is very sturdy and all-weather tolerant. The sign graphics are printed on both sides in full-color permanent ink. A heavy H-shaped wire stake is provided for displaying the sign outside.
Please complete and submit this form to order your special tribute sign. This form allows multiple orders of the same sign graphic. Use a separate form for each individual custom sign. This is an automated ordering & payment process. Call us at 325 450-4476 if you have questions or need ordering assistance.