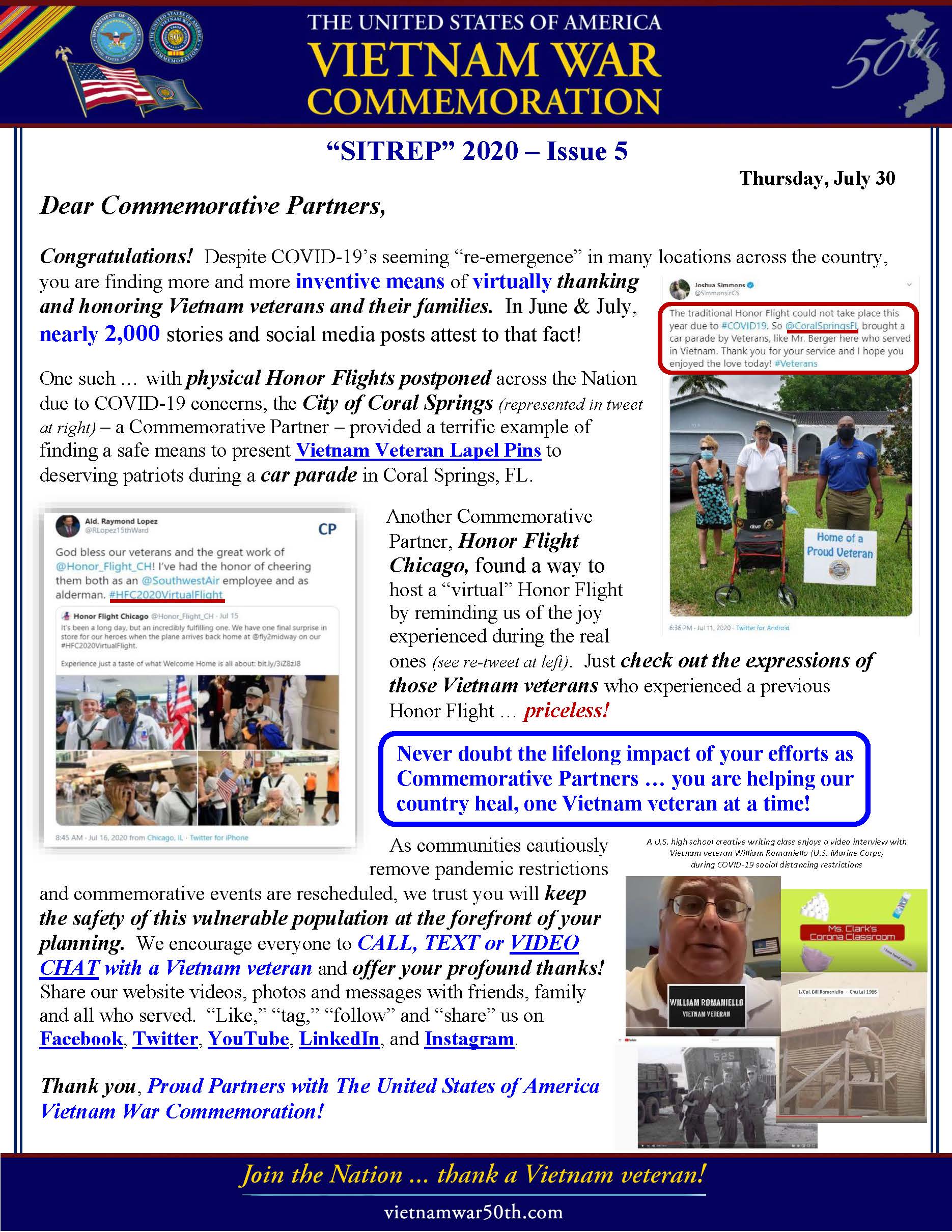 The EC-47 History Site Commemorative Partner Program administrators in San Angelo, Texas, have continued to mail-out Vietnam Veteran and Deceased Vietnam Veteran Surviving Spouse (DVVSS) lapel pins and certificates. There was a slight delay following the retirement of Maj Gen Jim Jackson, but the acting director, Col Larry M. Brom, U.S. Army (Retired) stepped in quickly and signed the documents used in the Certificate Of Honor program. Just two days ago on 3 Aug 2020, Maj Gen Peter M. Aylward, U.S. Army (Retired) was appointed as the new director of the United States of America Vietnam War Commemoration. Click HERE to view the latest information about the new director. We look forward to working with Maj Gen Aylward and the full Commemoration staff.
We decided to showcase a number of recipients who recently participated in our on-line registry and mail-out program. Please click on the individual pictures in the slideshow above to view their additional pictures and stories, or click HERE for coverage of all the recipients in a single multi-page .pdf document.
More information about this popular mail-out program is available on the national website, or go to our RSVP & Registrations dropdown Menu on this homepage.