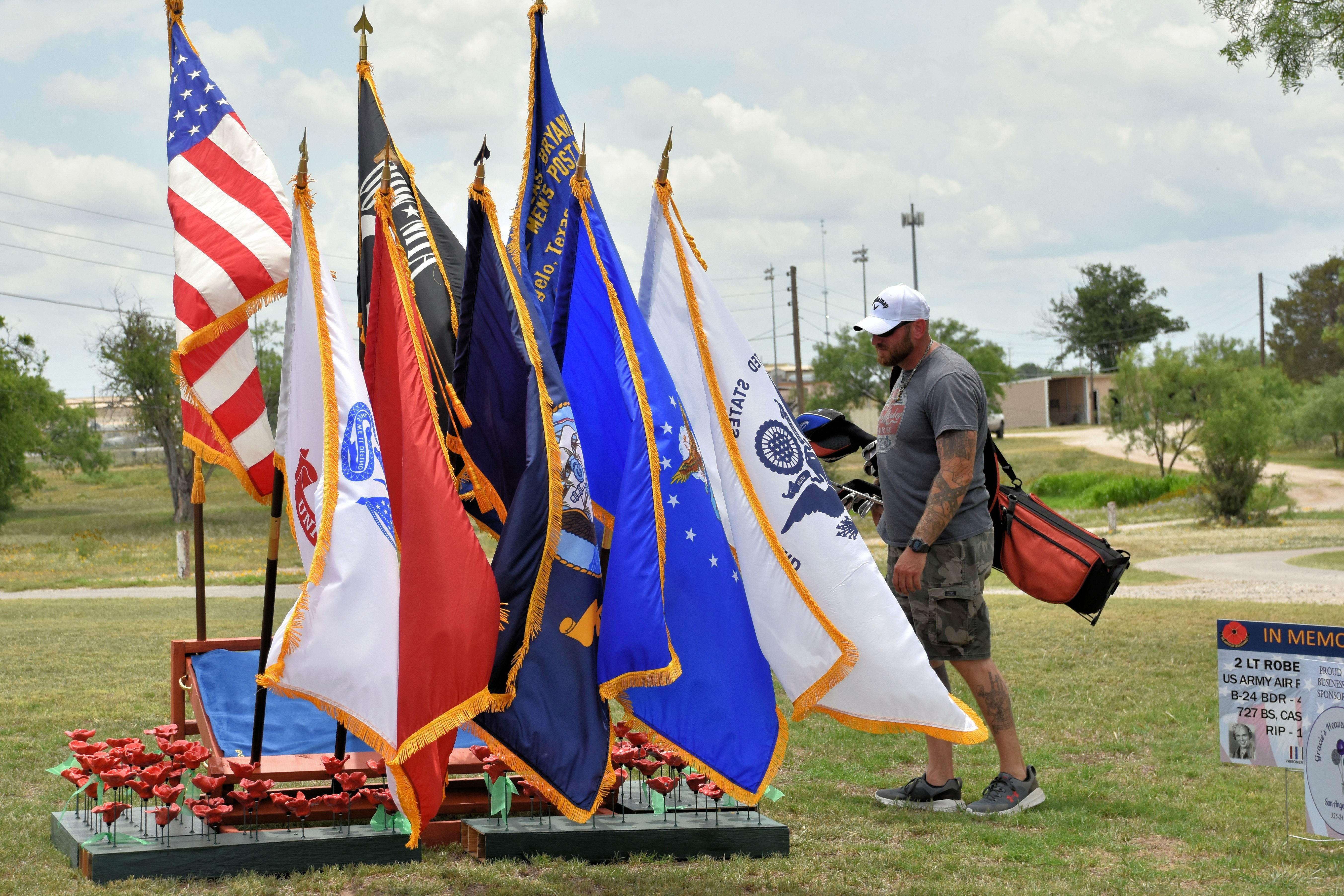 L-R: Back row: U.S. Flag, POW/MIA Flag, American Legion Flag
Front: Army, Marine Corps, Navy, Air Force, Coast Guard Service Flags
The San Angelo American Legion Post 572 partnered with the All Veterans Council of Tom Green County to host a two-day Open Golf Tournament over the Memorial Day Weekend, May 29-30, 2021. This gallery presents a selection of 214 photographs taken by Carol Holbert and Leandra Hernandez.
The American Legion Post 572 developed In Memory Of (IMO) signs in tribute to deceased military veterans of all wars. These 18 x 24-inch all-weather signs made from corrugated plastic (campaign yard signs) were placed throughout the Riverside Golf Course during the Memorial Day weekend tournament on Saturday and Sunday. Some of the signs represented in this gallery were retrieved from the golf course and presented to individual surviving spouses or immediate family members in a prearranged convoy from home to home on Monday, Memorial Day 2021.
This was a first in the use of the IMO signs...and a first outreach using the "motorcade" idea from home to home.
Enjoy viewing and using these photos...but remember - The photographers and website manager grant permission to download and use these images for personal use only. Users may not edit or change digital files with filters or any software without written permission from the photographer(s) and website manager. This permission applies worldwide. The photographer retains the copyright to all images. Please credit Carol Holbert and Leandra Hernandez and The EC-47 History Site CPP when downloading or referencing these images for your personal use.