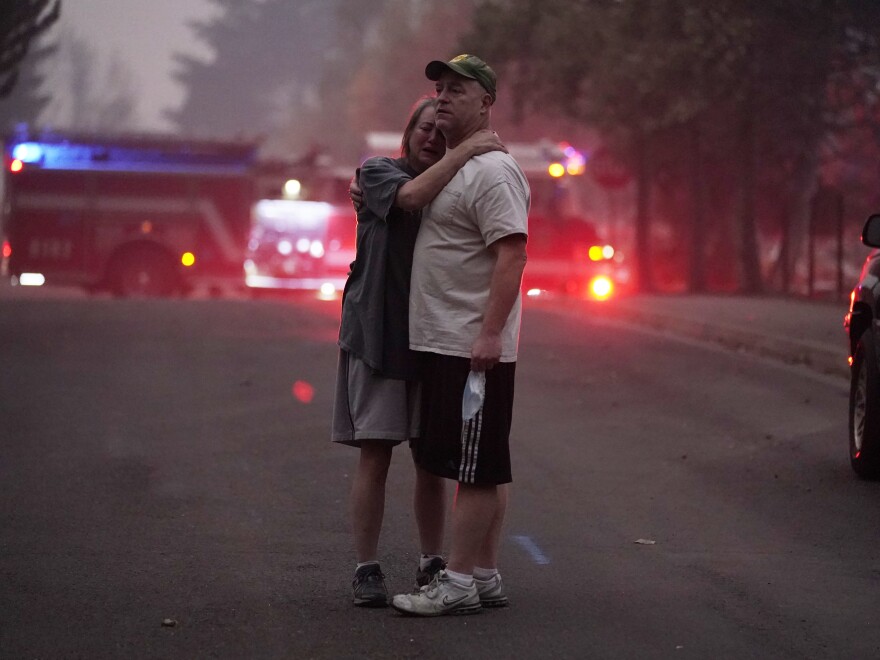 A couple embraces while touring an area devastated by the Almeda Fire in Phoenix, OR, September 8, 2020.

It has been nearly two years since the Almeda Fire swept through the Ashland, Talent, Phoenix, and Medford areas. According to Jefferson Public Radio, this fire "... was the most destructive wildfire in Oregon's recorded history."
The Leave Your Mark company that supplies the pavers and engraved bronze plates for the Weyandt-Eddy Memorial Plaza at Goodfellow AFB, Texas, was in its direct path...and suffered catastrophic consequences. Please note the announcement from Henry Cislo one week later on September 15, 2020.
From: plaques leaveyourmark.com <[email protected]>
Sent: Tuesday, September 15, 2020 11:14 AM
To: henry leaveyourmark.com
Subject: Important Update to Customers

Greetings,

It is with deep regret to inform you that Leave Your Mark has suffered a devastating loss due to a wildfire that broke out in Southern Oregon last Tuesday, September 8th, 2020. Many of you know that we are mainly a supply yard for landscape/hardscape supplies such as Pavers, Retaining Wall Block, River Rock, Flagstone, Synthetic Lawn, Water Features, and more. The business was started with engraving bronze plaques for fundraisers and grew because of our relationship with the
manufacturer of the concrete brick that holds the plaques and our late founders' passion for helping the community.

The fire overran our facilities burning down structures, heavy equipment, the engraving equipment, and all records pertaining to the "Bronze Plaque Engraving". All production is suspended and we will not be taking any new orders until further notice.
The fire has left thousands without homes and businesses in our area. We have never seen a cataclysmic event such as this in Southern Oregon. It is truly heartbreaking.
I am asking anyone who has saved invoices over the years to please send them to me. They can be from any time. Email works best for me, however, I can provide a physical address if you wish to mail them.

We are considering all of our options for re‐opening. It is a very long road ahead and we appreciate your patience during this time. I am available to answer any questions via email, or phone call with the number below.

I will keep you informed as to our recovery. If you wish to be removed from this list and not receive updates, simply reply with "remove me from this list".

Thank you,

Henry Basilbird Cislo
Yard Manager/National Fundraising Coordinator
4631 Pacific Hwy, Phoenix, OR 97535
541-535-3445
[email protected]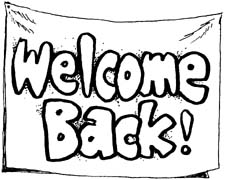 The following pictures were provided by Henry Cislo on June 19, 2022. Production of our backlog of engraved bronze plates was starting back up with operator training on the new engraver the first order of business. We congratulate Henry and his entire crew...and welcome them back!