Photos by Carl Bradley, Faith in a Flash Photography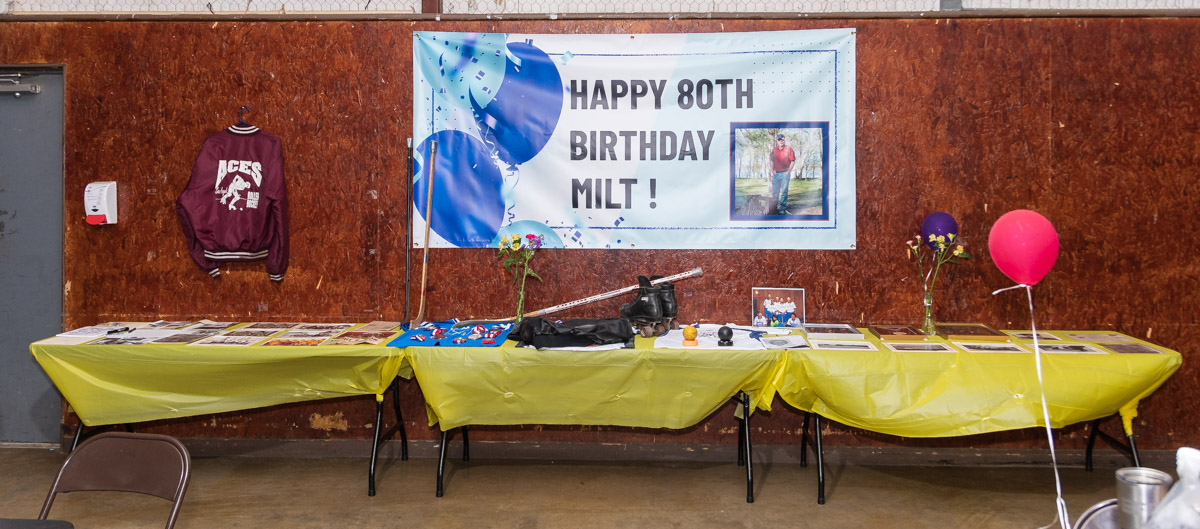 This special event celebrated the 80th birthday of Vietnam War veteran 1Lt. Milton Moody. The EC-47 History Site Vietnam War Commemorative Partner Program representatives presented Milton with the Vietnam War Commemoration veteran lapel pin and EC-47 History Site Certificate of Appreciation. Milton's mother-in-law, Mrs. Ruth Delheimer, was presented with the Commemoration deceased Vietnam veteran surviving spouse (DVVSS) lapel pin and Certificate of Honor. The DVVSS Blue Star lapel pin and certificate are a tribute to her service as a military wife and serve as continual reminders that the dedicated service of her deceased husband, MSgt Jim Delheimer, will always be remembered. Ruth was also presented a Keepsake replica of the engraved bronze plate that will be installed in the Goodfellow AFB Weyandt-Eddy Memorial Plaza during a special ceremony scheduled for March 2023. This special event was held at the Lake Nasworthy Pecan Creek Pavillion located on Country Club Road, San Angelo, Texas.
Enjoy viewing and using these photos...but remember - the photographer and website manager grant permission to download and use these images for personal use only. Users may not edit or change digital files with filters or any software without written permission from the photographer and website manager. This permission applies worldwide. The photographer retains the copyright to all images. Please credit Carl Bradley of Faith in a Flash Photography and The EC-47 History Site CPP when downloading or referencing these images for your personal use.
There is no fee for downloading and personal use of these pictures. Contributions are always graciously accepted and acknowledged through the DONATE feature on this website. Thank you.