National Commemoration - Operational Pause
As of July 28, 2020, the national commemoration workforce is still in the midst of an "operational pause" in order to protect its personnel from the spread of COVID-19. They are mailing out Vietnam Veteran Lapel Pins but we have not confirmed that the Certificate of Honor lapel pins and certificates are being processed. The commemoration will announce to all registered Commemorative Partner Program organizations when they intend to resume mailing these materials.
The EC-47 History Site CPP coordinator has Vietnam Veteran Lapel Pins that were received in support of the postponed 3rd Annual American Legion Vietnam Veterans Day 2020 ceremony. Although this ceremony has not yet been rescheduled, registrations are still being accepted and registrants will be notified via email or telephone when and where the event is rescheduled. Registrations are also accepted for local mail-out presentations. Please click on this link for the VVLP registration form. VVLP Registration Form.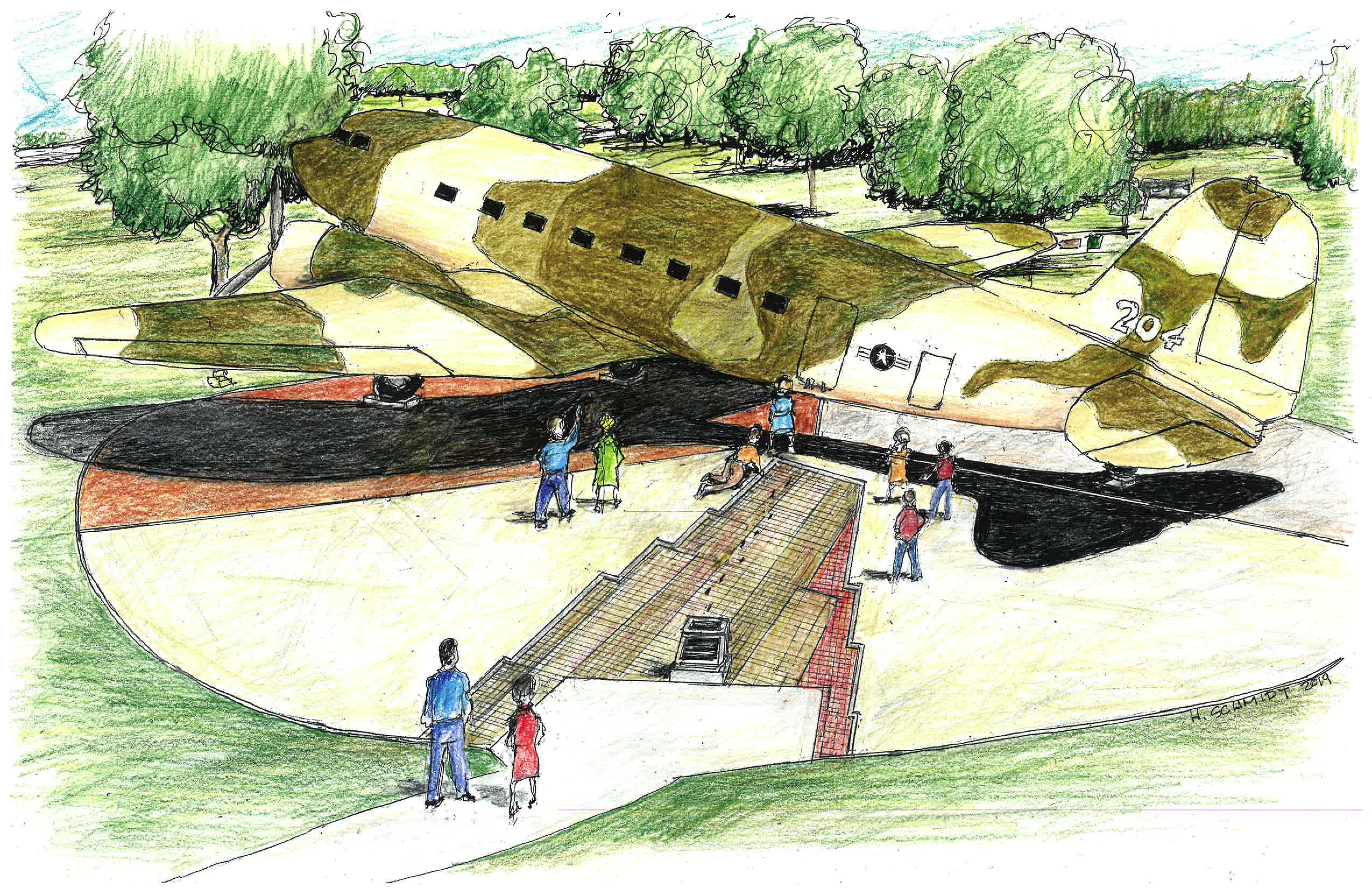 A new shipment of engraved bronze plates for the EC-47 Memorial Plaza has been received. Forty-one additional photographs have been uploaded. There are now 95 round bronze plates (8x8 pavers) and 110 rectangle plates (4x8 pavers) for a total of 205 photos in both galleries. This represents about two-thirds of the engravings that have been ordered from the engraver.
Click on these boxes to view the paver photos and to link to the EC-47 Memorial Plaza paver purchase webpages. For further information, contact the Paver Coordinator at:
[email protected] or telephone 325 949-7188
The EC-47 Memorial Plaza Program