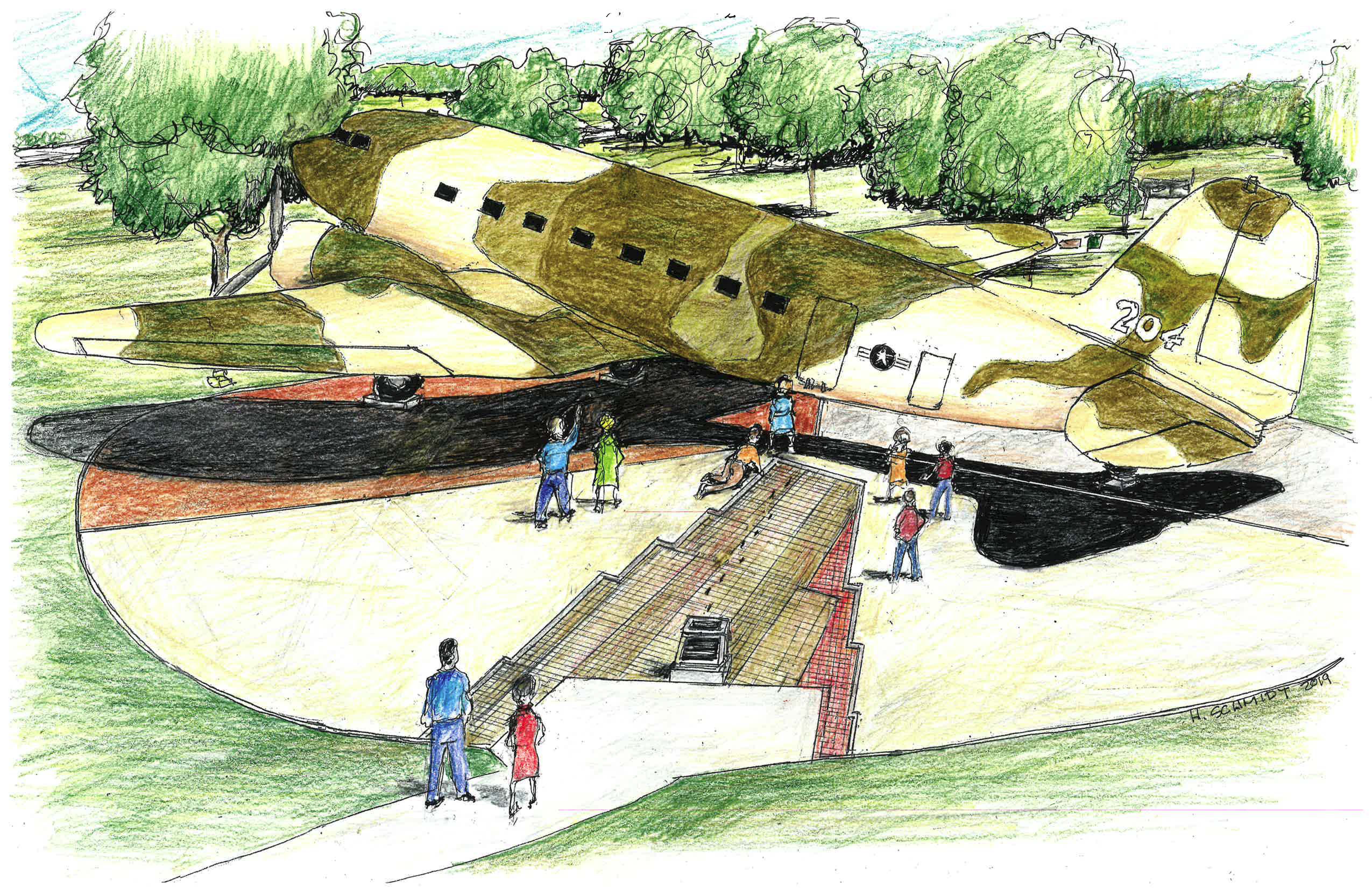 The EC-47 Memorial Plaza paver program is very active with about 25% of the 4x8 and 8x8 pavers already reserved. There is a wide selection of both size paver locations available in many areas of the plaza design. Please click the artist's rendering above for a direct connection to more information and the ordering/payment forms for the Paver program.
San Angelo Vietnam War Commemoration Ceremonies Postponed
Due to issues created by the coronavirus (COVID-19) pandemic, the Heritage Chapter-Freedom Through Vigilance Association and The EC-47 History Site Commemorative Partner Program Committee have postponed 2020 Vietnam Veterans Day events originally scheduled for late March in San Angelo, Texas.
New dates for these events will be announced later, once the coronavirus situation becomes more stable. Direct your specific questions to: partners@vietnam50thcpp.com or info@ec47.com; 325 949-7188.
Updates are being posted at www.ec47.com and www.vietnam50thcpp.com
************************************************************************************************************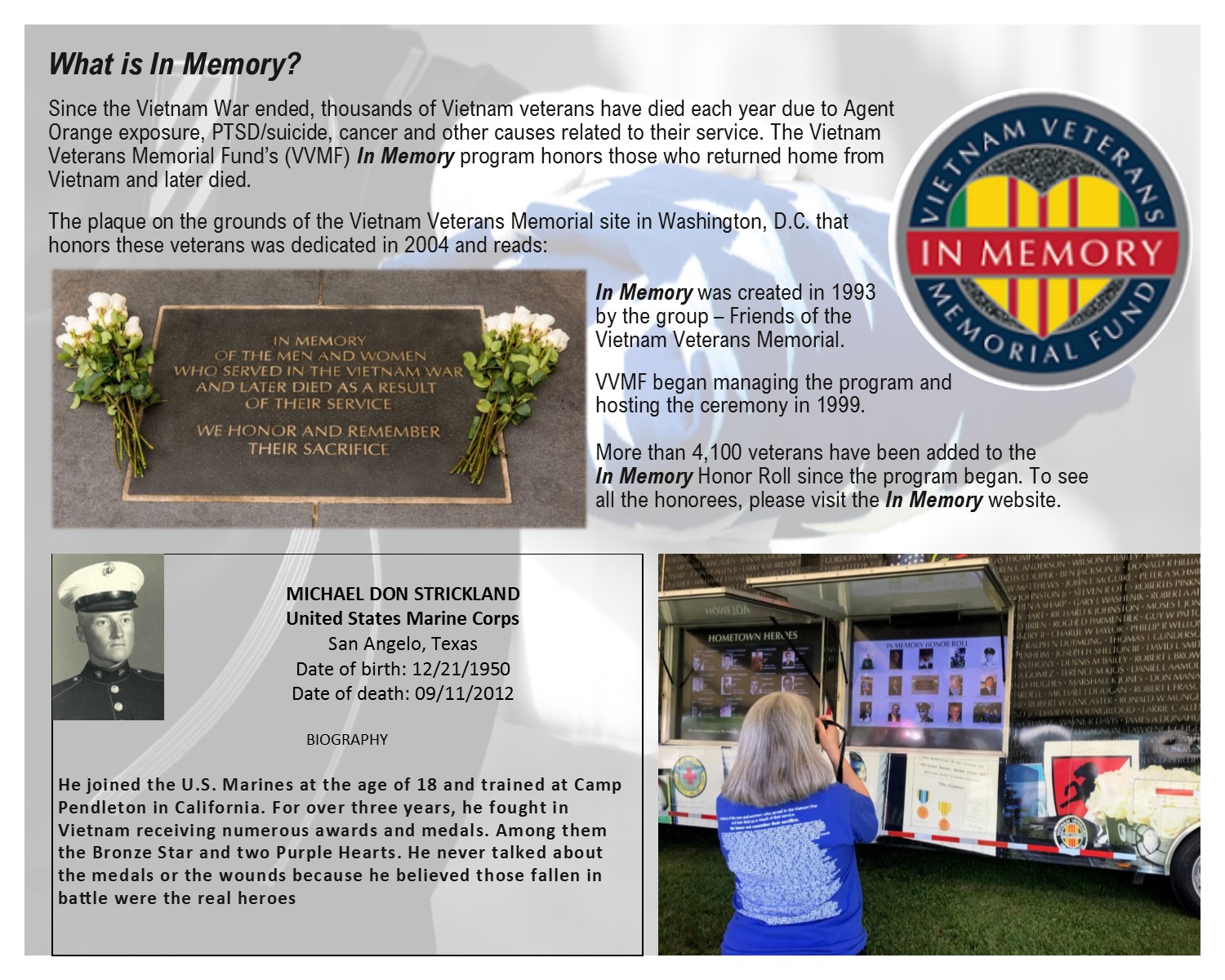 This graphic is crafted from photos and information extracted from the Vietnam Veterans Memorial Fund website to highlight this on-going program...and to encourage each of you to consider recognizing the special veteran in your life who has died from Vietnam War-related health complications. Click the graphic above or HERE to link directly to the In Memory registration form.
The next In Memory ceremony is currently scheduled for June 20, 2020, but the VVMF is wrestling with the same new realities as all Americans today dealing with the COVID-19 pandemic. They are exploring all options – including the possibility of moving the 2020 ceremony to the Fall. Their goal is to make a decision on the ceremony date no later than April 15th so that attendees will have time to adjust travel and schedules as needed. For the latest up to date information, please visit the VVMF In Memory website: https://www.vvmf.org/In-Memory-Program/2020-In-Memory-Weekend/.
Contact our program coordinator at partners@vietnam50thcpp.com for more information about this and any of the United States of America Vietnam War Commemoration program.