Vietnam War Commemoration
"SITREP" 2019 – Issue 7 - August 27, 2019
"As you know, this year we are encouraging everyone to make a concerted effort to reach Vietnam veterans who are unable to attend public ceremonies … those in long-term care facilities and hospitals, Vietnam veterans under hospice care, and those patriots who are now "shut-ins." The VA estimates we are losing more than 540 Vietnam veterans daily, and we need your help to locate and honor these brave men and women who served and sacrificed … before our opportunity vanishes!"
Amado and Claudette Molina, the West Texas Collection, Heritage Chapter-FTVA, and Vietnamese "Doggers" helped host outreach program ceremonies at the Park Plaza and Rio Concho West senior living communities. Click the above photos for each event photo gallery.
The program tribute to Vietnam veterans has been expanded to include honoring veterans and surviving spouses from all wars. A special "shout-out" to those organizations named above as well as Kitty Nurre and granddaughter Victoria van Tuil for their expert help in designing new lapel pins and Certificates of Honor for presentation to other than Vietnam veterans and surviving spouses.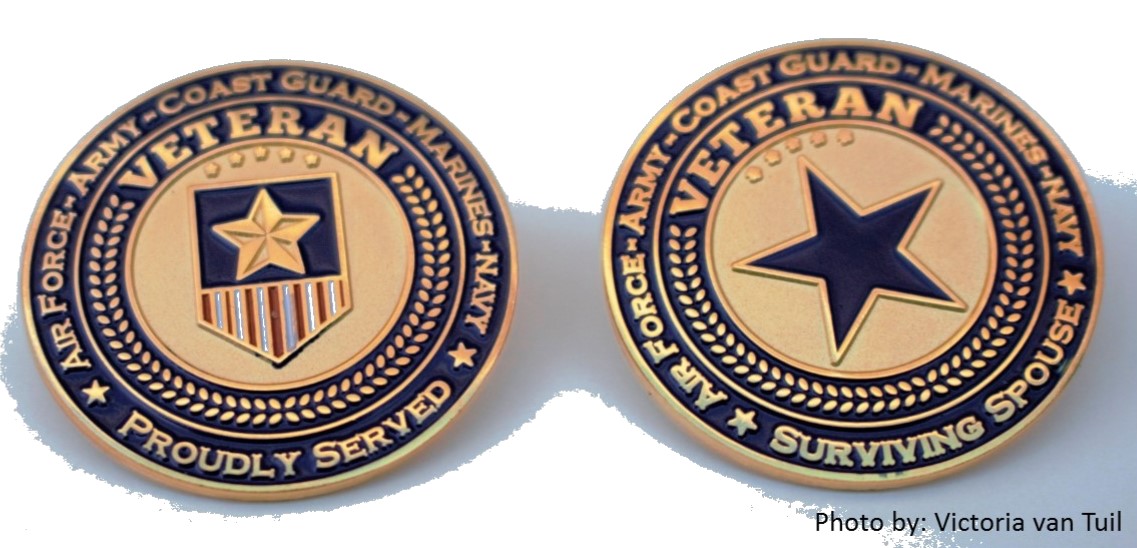 Pins were purchased by the EC-47 History Site with funds from the World War II Corporal "Rocky" Durso estate.
The CPP committee members are planning additional out-reach ceremonies for Veterans Day, November 11, 2019:

Sterling City ISD - 10:00 am - School Program & Pinning
Lyndale Senior Living - 2:00 pm - Kindred Hospice Program
Rio Concho Manor - 3:00 pm - Annual Program & Pinning
For more information or to get your organization involved, please contact the CPP planning coordinator by email at: partners@vietnam50thcpp.com or phone 325 450-4476. All individuals and organizations are invited to participate. Visit this webpage often for more details.