Vietnam War Commemoration
A Memorial Day Message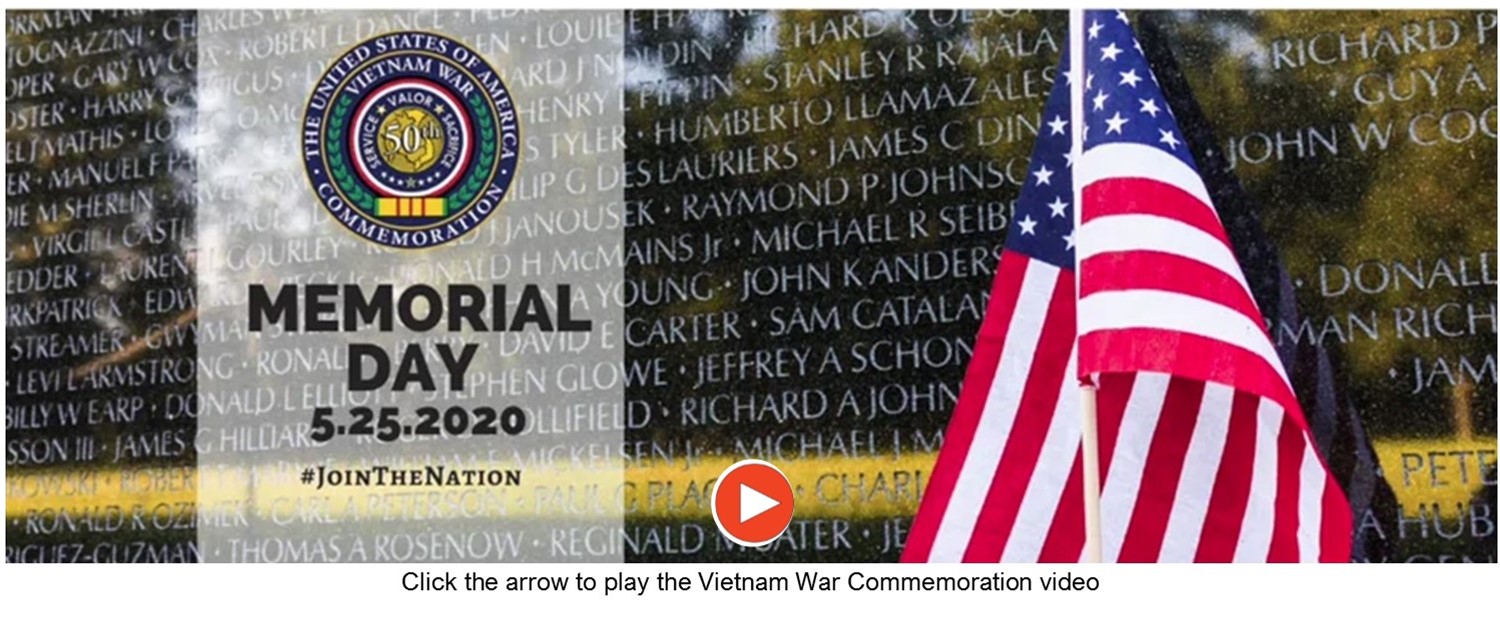 **********************************

Click the 17th TRW Emblem for the Goodfellow Wing Commander's Message
******************************
A message from the San Angelo
Commemorative Partner Program Committee
On behalf of the EC-47 History Site and all the members of our local
Vietnam War Commemorative Partner Program Committee, I encourage
everyone to join us on Memorial Day in honoring all the military servicemen
and women who have died while serving their country.
And more specifically,
I hope that each of you will take a moment to remember
a relative, a friend, or a hometown veteran who was lost during
or as a result of wartime service.
Memorial Day is traditionally a day of remembrance when we rightly
honor our fallen heroes. But I would also like to shout out a big "Thank You"
to our current military heritage families whose fathers and mothers, husbands
and wives, sisters and brothers, and sons and daughters continue to proudly
wear the uniforms of all branches of the military, despite the potential cost suffered
in flesh and blood. We honor and remember you and your families
... especially those who paid the ultimate price.
CMSgt Tom Nurre
U.S. Air Force, Retired
The EC-47 History Site CPP Committee Coordinator
Website Manager
vietnam50thcpp.com
partners@vietnam50thcpp.com